Bringing a taste of Southeast Asia to North Winton Village, KHONG is making waves on the Rochester restaurant scene.
Rochester, NY (PRUnderground) September 12th, 2018 – Boasting an extensive menu, offered in 'fast casual' restaurant style, North Winton Village's KHONG Thai Cuisine has this year brought a fresh taste of Southeast Asia to the popular Rochester neighborhood. Serving traditional dishes including pad Thai and Thai curries alongside more experimental menu items such as 'evil jungle prince with chicken,' KHONG also boasts its own unique spice scale, running from one to five 'fists.'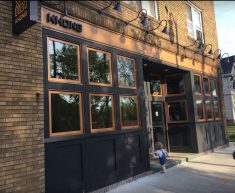 "First and foremost, we're passionate about delicious, authentic Thai cuisine," explains KHONG co-owner Adam D. Civalier. Along with chef and fellow co-owner Sak Southi, experienced entrepreneur and commercial real estate investor turned restaurateur Civalier has high hopes for the business. Catering carefully to those in and around North Winton Village and the wider Rochester area.
"We do a brisk lunchtime trade, for example," says Civalier, "so to cater for those customers, at that time of day, we offer three salads and seven soup options, among other similar, lunchtime-focused dishes."
Of the restaurant's soup dishes, Civalier reveals that while some are very traditional, such as tom yum, and tom kha. Others are rather more unique to KHONG. "We have plenty of items on the menu which are slightly more 'fusion' in nature," he adds, "such as our spicy udon noodle soup."
"Both Sak and I have a real passion for food," Civalier continues, "and we both like to mix east with west. For example, we've experimented with a Thai-inspired burrito, designed to be perfect for eating 'on the go.'"
An atmosphere both stylish while remaining comfortable
Meanwhile, for those not 'on the go,' KHONG is both stylish and comfortable, enjoying seating for 20 split between tables and counters. "The look we've gone for is modern, sleek, and sophisticated," suggests Civalier, who also boasts a passion for art and a flair for interior design.
Accordingly, the restaurant's decor also enjoys numerous more traditional, Thai-inspired touches. Behind the counter, for example, there's an impressive circular, suspended gong, known as a 'khong' in Thai, and the namesake of the restaurant itself. "It's said to be good luck to strike the gong three times," adds Civalier of the Southeast Asian percussion instrument.
Officially opened in February of this year, KHONG's launch saw Buddhist monks visit and bless the restaurant with holy water.
"We're excited about the future," adds Civalier, in closing, "and look forward to growing the KHONG brand, both in Rochester and further afield."
KHONG Thai Cuisine is open 6 days a week from 11 am until 9 pm, closed Tuesdays. To find out more, please visit http://khongthaicuisine.com/.